STG Divorce Law Announces Its Second Pro Bono Day!
STG Divorce Law wishes to give back to the community by hosting a day of free legal advice for people with family law and divorce concerns. The firm offers no-cost phone or Zoom meetings with firm attorneys to talk privately about family law issues, such as strategies for divorce, assessment of issues, and projections for the best outcomes.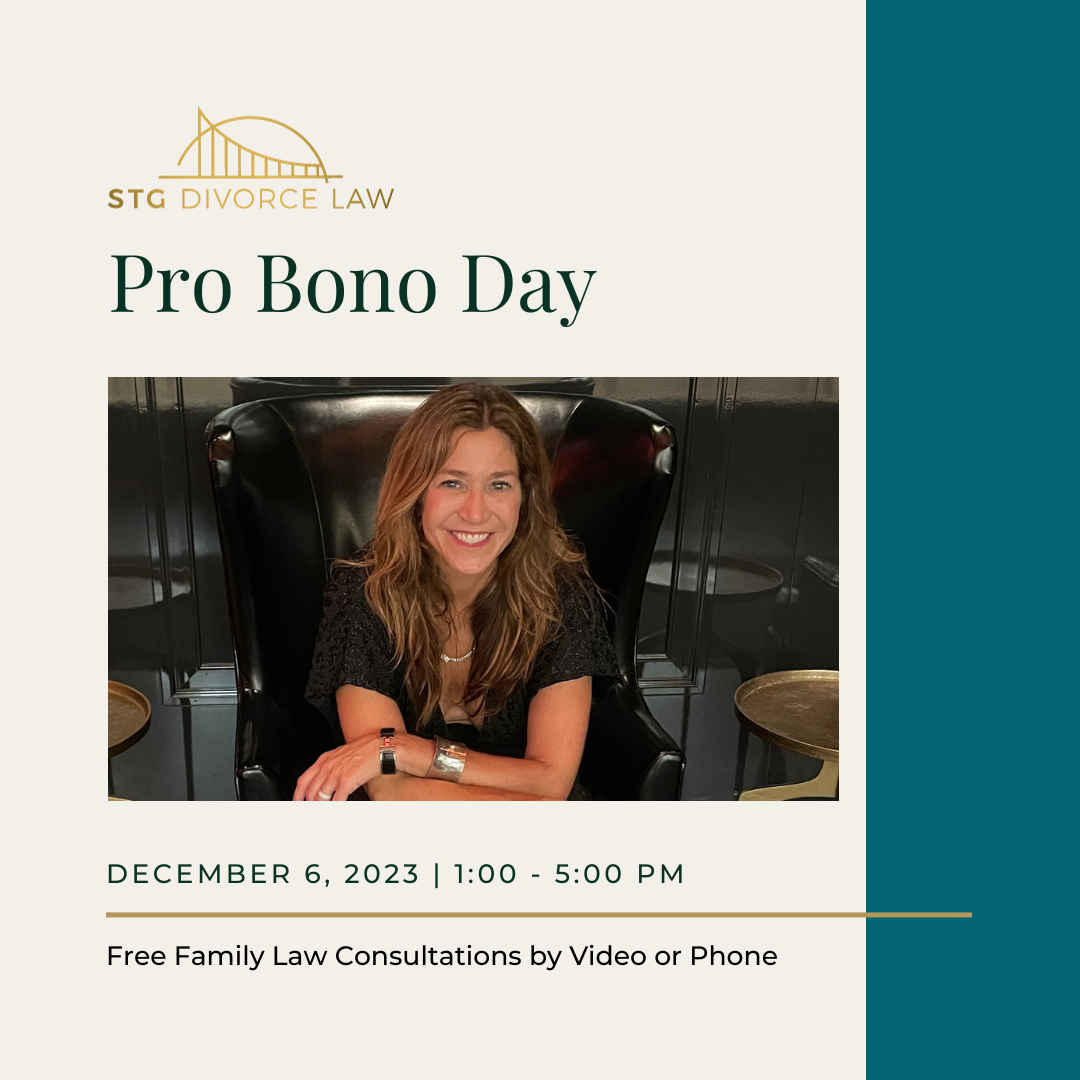 Register For Our Next Event
December 6th, 2023 from 1:00 p.m. to 5:00 p.m.

Complete The Form
We'll send you a confirmation email and connect you with our intake team to schedule your consultation.

Pick a Time
Our friendly staff will connect with you to schedule a time and send you additional details.

Meet With An Attorney
Meet privately with one of our experienced family law attorneys over the phone or Zoom and discuss your matters.
"Our objective is to make legal assistance available to more people," said STG Divorce Law Managing Partner and bestselling author Raiford Palmer.
"People have limited access to attorneys, and excellent counsel is expensive. We normally require a consultation fee to speak with our lawyers, but we started this program to help the community get quality legal help at no charge."
Our licensed Illinois divorce lawyers will be available to meet with people for a free, 30-minute consultation and answer questions about divorce, parentage, prenups, alimony (maintenance), child custody and visitation, and more.
Space Is Limited | RSVP Required | Save Your Spot Today.